A good solid base will amp up your workout. We are of course talking about shoes! In fact, your workout shoes will determine if you make it, or break it.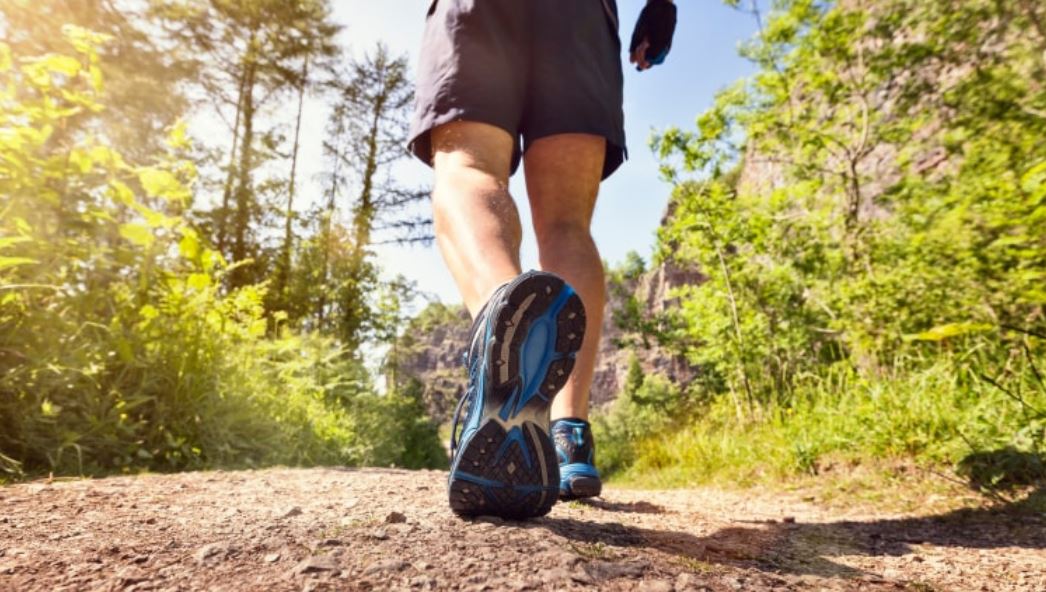 This is really the only reason why you need special shoes for your workout. The thing is, if you wear the best choice of exercise shoes for "your" feet, they can actually improve your performance. It doesn't matter if you walk to lose weight, run marathons, or do intensive cross-training. It doesn't matter if you work out every day or maybe only once a month. Any sporting activity regardless of frequency requires good shoes. When you invest in a good athletic shoe, you actually invest in yourself. Why? Because a good shoe will prevent injuries and help support proper posture. In addition, they will stop your feet from getting sore or tired.
You should first consider the shape of your foot, as well as your style, the type of exercises that you do, and your budget. If you do more than one type of exercise, for instance, running, powerlifting, weights, or cross-training, then you definitely need to invest in more than one pair of workout shoes. This is because each type of shoe is well suited for a specific type of exercise, that's why they are called "athletic shoes".
In this post, we are going to list a few best Nike workout shoes for men. Make sure you get the right one for your kind of exercise and your feet.
1. Nike Free Metcon 3
These shoes are an excellent option for cross-training. They come with a technology that improves agility, as well as natural motion. You will also get a boost in support and traction, due to its Metcon stability.
You will also find out that it comes with a really soft foam core, which is excellent at cushioning your feet, as well as making them comfortable. Another really great feature of this workout shoe is that it comes with mesh outers, which are responsible for cooling your feet.
If rock climbing is your thing, then this shoe is perfect for you. This is because it can actually grip a lot better than other shoes as it has high rubber edges, which provide support. You will also get a secure fit across your ankle and your arch because of its lacing.
2. Nike Air Max Alpha Trainer 2
This workout shoe comes with some really great benefits and offers you a classic style of workout. You will really love the exceptional cushioning that it comes with. This gives you great comfort as you exercise.
Another really great thing is that it comes with mesh, as well as synthetic panels. These features are responsible for support, as well as a balance of airflow. For extreme flexibility, the outsole comes with a combination of foam and rubber.
Extra features that these shoes offer are mesh lining, a plush tongue, as well as traditional laces. These are sure to make your shoe feel good and give you a great look too.
3. Nike SuperRep Go
We love the fact that these shoes are perfect for a killer workout. In fact, you'll be able to run, jump, squat, and plank, in comfortability. This is because it comes with a thick foam cushioning that supports you during those high-impact exercises. You will also find out that the shoe will support all your sideways movement because of the shape of its outsole.
4. Nike Renew Fusion
Again, this is another great shoe for high-impact workout sessions. The workout shoe comes with a really unique design, and we know that you're also going to love the arch and lateral support that you will get. This support is provided by the mid-foot strap, which ensures that the laces are locked in for extra security.
We also love the fact that your feet are able to breathe in these shoes because they come equipped with mesh uppers that have Ironskin synthetic overlays.
The collar of the shoe, as well as its soft midsole, and tongue, will cushion your feet throughout your exercise, ensuring that you're comfortable. You will also get a good base due to the fact that the outsole is flat and wide. Lastly, this shoe guarantees the provision of traction and stability due to its strategic rubber panels.
5. Nike FS Lite Trainer 4
If you love working out in the gym, then this workout shoe is a top choice. Your feet will be able to breathe in these shoes as you exercise. You will also get strategic support from the synthetic skins that are also combined with a lightweight mesh upper.
Moreover, you are guaranteed lateral support from the chainlink Flywire laces. For traction, this workout shoe comes with an outsole that has zonal rubber. At the same time, you will get ultimate shock absorption due to the insole that has dual-density, as well as plush cushioning.
All you need to do now is to try them out and make sure they also feel good!